(source)
On the first day of camp -- one of four weeklong sessions that will continue through July -- Carlisi waited outside while station wagons and minivans dropped off 70 campers. They came with instruments in cases, their T-shirts declaring allegiance to the East Village underground club CBGB and the bands that played there. The truth was, many of these campers looked like they would be more comfortable in Little League. The first time they were asked to stand onstage, said one instructor, some trembled. That day, the counselors sat together and, in a single, intense hour, grouped them into bands. The rest of the week proceeded like a particularly loud psychology experiment. "These kids, they want to rip, they want to shred," Carlisi said. "They're hungry for all of it." * Lesson 1: Make it a little more dirty. Josh Bell, 11, stood in front of vocal coach Felicia Sorensen, singing, in the voice he had cultivated in a church choir, "Smells Like Teen Spirit," Kurt Cobain's grunge anthem. He sang in the sweet tenor you might expect from a young Harry Potter.
For the original version including any supplementary images or video, visit http://articles.latimes.com/2004/jul/13/nation/na-rock13
Everyone benefits from the one-on-one attention and assistance from a professional musician who has been trained to listen, teach, and coach. If you are interested in taking guitar or bass lessons from Chris, call Family Music of Clermont at 407.877.8549. They also offer lessons in many other instruments and voice. Check out Chris Stringer on facebook and on Youtube to stay up to date with his latest projects. He has recently joined the team at the professional Orlando recording studio, Prosperity Records. Chris is teamed up with producer and Dove Winner, Jeremy James. He is also currently on lead guitar at The Faith Center International with Pastor Alexis Freemon Stephens.
For the original version including any supplementary images or video, visit http://www.examiner.com/article/chris-stringer-an-interview-with-the-local-guitarist-and-teacher
CUADRO Flamenco workshop: guitar & singing & dance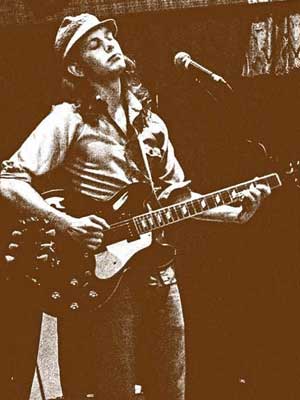 Participants will elect cuadro members by the end of the workshop and execute piece(es) without assistance, navigating the codes that make live cuadro so exciting. By the end, participants have a full piece learned in a shared group setting, facilitating future improvement and execution. Tuition: $170 for all classes listed above. Tuition is non-refundable and non-transferable. Location: La Alhambra de Atlanta, located just outside of downtown Decatur.
For the original version including any supplementary images or video, visit http://www.wsbradio.com/events/detail/4343972/